About Donald
As an entrepreneur in the technology space, Donald Thompson has led or participated in multiple successful exits to firms like Adobe, KPIT and Beringer Capital. With a current focus on accelerating the next generation of technology companies and entrepreneurs, Donald is an advisor and investor to several startups and established organizations.
He believes that digital strategy and communication is the next wave in how brands interact with consumers and is currently leading two Triangle-based firms: Creative Allies, a crowdsourced digital media firm that uses its proprietary content generation platform, along with its global creative community of 100,000+ to generate creative content at scale for ESPN, Fetty Wap, KISS, Arizona Iced Tea, Kendrick Lamar, Twenty One Pilots and a host of other brands; and Walk West, a digital marketing agency that focuses on web design and development, social media and content marketing, video production, issue advocacy, and more for companies like Velcro Brand, Make A Wish, JP Morgan Chase, and H&R Block.  He is appointed to the NC Board of Science, Technology and Innovation and is an emeritus member of the strategic advisory board for NCSU's Computer Science Department. Donald serves as a mentor for Google for Entrepreneurs Exchange: Black Founders and recently served as a judge for the Thurgood Marshall College Fund OFC Hackathon pitch competition.
My Journey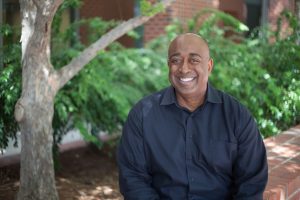 My journey started in Bogalusa, Louisiana where my parents met and became high school sweethearts. My mom has always been lovely, quietly strong, and hard working. She was the backbone of our family and demonstrated what it means to be committed, loving and present. My dad, an aspiring football coach, was quick-tempered and tough on me as a kid. He never lowered expectations for my success and taught me a level of responsibility for myself and for others that was invaluable as I became a man. I learned many lessons from watching my parents make their way in the world. The core lessons that drive me are as follows: hope for fairness and pray for equality; if fairness or equality elude you, it is your responsibility to win anyway and to make the path smoother for those that come after you; your life will not be easy because you wish it to be so. You must be strong enough to endure, smart enough to learn from pain or progress, and humble enough to seek teachers to help you win consistently.
It was simply in my DNA from as early as I can remember to sell, to compete, to win.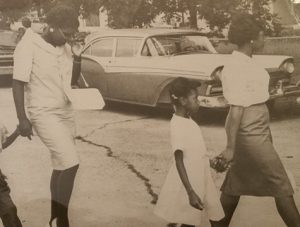 My grandparents also shaped my moral foundation. In particular, on my mom's side, my Granny never missed an occasion to send a cool card and cash. I respect the pride she took in tending her garden, and her fortitude in raising her children. The image of my Granny walking, head held high through a hate-filled crowd, taking my Aunt Sharon to school on the first day of desegregation in the Deep South is an example of grace and toughness; a combination I have always respected.
The toughness I got early. The grace, I am still working on. My grandfather on my dad's side, Big Daddy, was a Baptist preacher who once told me that I would be the first millionaire in the family. I believed him. The stories of his confrontations with the Ku Klux Klan defined my admiration for him and those that fought before him and beside him for my right to dream without boundaries. My Granny built my self-image with love and my Big Daddy reinforced a leadership expectation and still made time to teach me to throw a curve ball.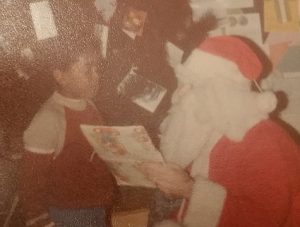 When I was about 2 years old, my young parents made the mature decision to leave Bogalusa and move to Connecticut, a tremendous change of environments. This decision afforded my younger sister and me opportunities beyond what a small paper mill town could offer. My parents say I was an early entrepreneur. Whether it was selling my Christmas toys for cash or my non-sanctioned business selling jolly ranchers in middle school, I always had a hustle. It was simply in my DNA from as early as I can remember to sell, to compete, to win. And bullies….well, I never liked 'em….
When I was in the 6th grade, we moved from the middle class suburbs of Bethel Park, Pennsylvania, to Shady Side which was right outside of downtown Pittsburgh. I had never been to a school where… well, let's just say fighting was a survival skill. One day I came home crying. My lunch money was gone, my ego was bruised, and my glasses were crooked. My dad was home from work early that day and I told him that I was being bullied at school. He taught me to fight with strategies for even matches and where to strike if kids were bigger. "Hit them in the bridge of the nose or the throat," he said. "If they can't breathe, you have a better chance." Best words ever. After a few weeks, my confidence grew, and it was time to rebuild my rep. On one particular day, I'd had enough and beat up my bully in the middle of class. I don't believe in violence as a first recourse, but in this situation, I needed to fight. After that, I was never afraid of a fight, in the schoolyard or, later, in the boardroom.
When I was growing up, I knew the rewards of winning were trips to Bowl games and the cost of losing was a moving van.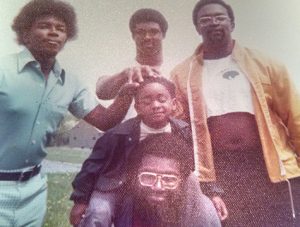 As I grew older, I transitioned my focus to the football field. The lessons learned were invaluable. The rewards of winning and the cost of losing were clear to me from an early age. My father was now a Division I college football coach, which meant what happened in my life, as well as the lives of the rest of my family, directly depended on Dad's team winning or losing. Winning games meant people wanted to pat him on the back or pick up the check in a restaurant. Now, imagine walking into school on a day where the sports pages reported your Dad, along with the rest of the coaching staff, had just been fired. This typically happened around December. Seasons when his team ended with a losing record meant my family was moving, and there were fewer Christmas presents under the tree. When I was growing up, I knew the rewards of winning were trips to Bowl games and the cost of losing was a moving van.
My childhood created a significant imprint on how I viewed the world and through my competitive fire, work ethic and reasonable aptitude, I was awarded a college scholarship to play football at East Carolina University. One small challenge, I signed to play football, but all I did was practice. No matter. My time on the football team was another adventure on my journey. Being a part of a Division I program taught me a level of commitment not known by many. Football is a controlled violence where pain is like oxygen, conflict is constant and every day is a physical and mental fight. For me, football was about being the best and getting to the NFL. Slight problem–typically, NFL teams prefer players that actually played in college games.
It was time for a pivot. I left school to pursue entrepreneurial ventures, and plied my trade in building a successful network marketing business while working full time in various jobs that paid the bills but had very limited long term viability. However, I did learn a couple of things from my jobs as a security guard, retail store manager, telephone specialist, and mortgage broker. One, I was willing to work hard to take care of my family, and, two, these jobs were not designed for me to generate wealth. But I did work my ass off at whatever job I had with a great attitude, while searching for an opportunity to build something great.
On March 6, 1996, my work ethic, sales skills and opportunity aligned. I was hired as employee number 7 at a software firm in Raleigh, North Carolina called I-Cubed. I-Cubed's founder, Grant Williard, offered me an opportunity as a sales rep and gave me so much more, specifically the gifts of high expectations, tough management, and personal mentorship. Mostly, he created the environment for my first big leadership decision. You see, Grant offered me less money than several others, but he committed to mentoring me for long-term growth. It was a choice between money and mentorship. I chose mentorship and that choice has allowed me to gain the knowledge and experience to run businesses. Grant and I worked together for over ten years and as I-Cubed grew, I became his trusted #2. I learned through trial, error and adjustment how to win business in the tech space and lead technical people. Most importantly, I got to ride shotgun and witness the courage required to run a successful small enterprise that never missed a payroll, paid 100% health care for employees, created profit for its owner and team, and served global customers. Cool part–I got paid while I was mentored. Blessing part–In 2005, I-Cubed sold half of the firm to Adobe Systems, and Grant needed a leader he could trust to transition the engineering service division of the firm. I was honored and accepted the role of President & CEO of I-Cubed.
My motivation is to be a source of inspiration and insight to the dream chasers.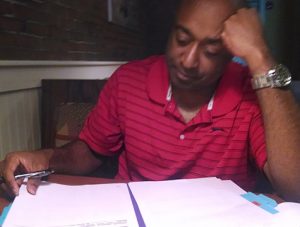 As a rookie CEO, I met with success and challenge that forced me to grow at an accelerated pace. We grew the firm from 16 people to 130. Revenue and profitability were in double-digit growth for years.
However, growth without pain is simply not the path we were given. Our team grew through the 2008 banking crisis that some describe as one of the worst financial crises in our country's history. We decided to grow our business and succeed anyway. The recession followed and business success required lowering costs and delivering more value. Our team decided to grow anyway. In 2014, our hard work was recognized and we were acquired by a larger firm and have been able to continue our journey as part of a larger team. In this transaction, I was in the lead chair and experienced firsthand the struggle with managing shareholder value, employee morale, negotiation, and becoming part of a ten thousand person organization.
In the last few years, my development as a leader has allowed me to become involved in the merger and acquisition of firms, hold board seats in private firms, and evaluate and invest in start-up businesses. My career is my platform and I am compelled to succeed and share. I have worked and sacrificed to achieve. However, many work hard and lack the success they desire. I have combined the lessons of my parents, business mentors, coaches and personal experience to take full advantage of opportunities presented. What keeps me motivated is to be an example to others through actions and advancement, proving that success flows to those that that are willing to pay its price. My motivation is to be a source of inspiration and insight to the dream chasers.