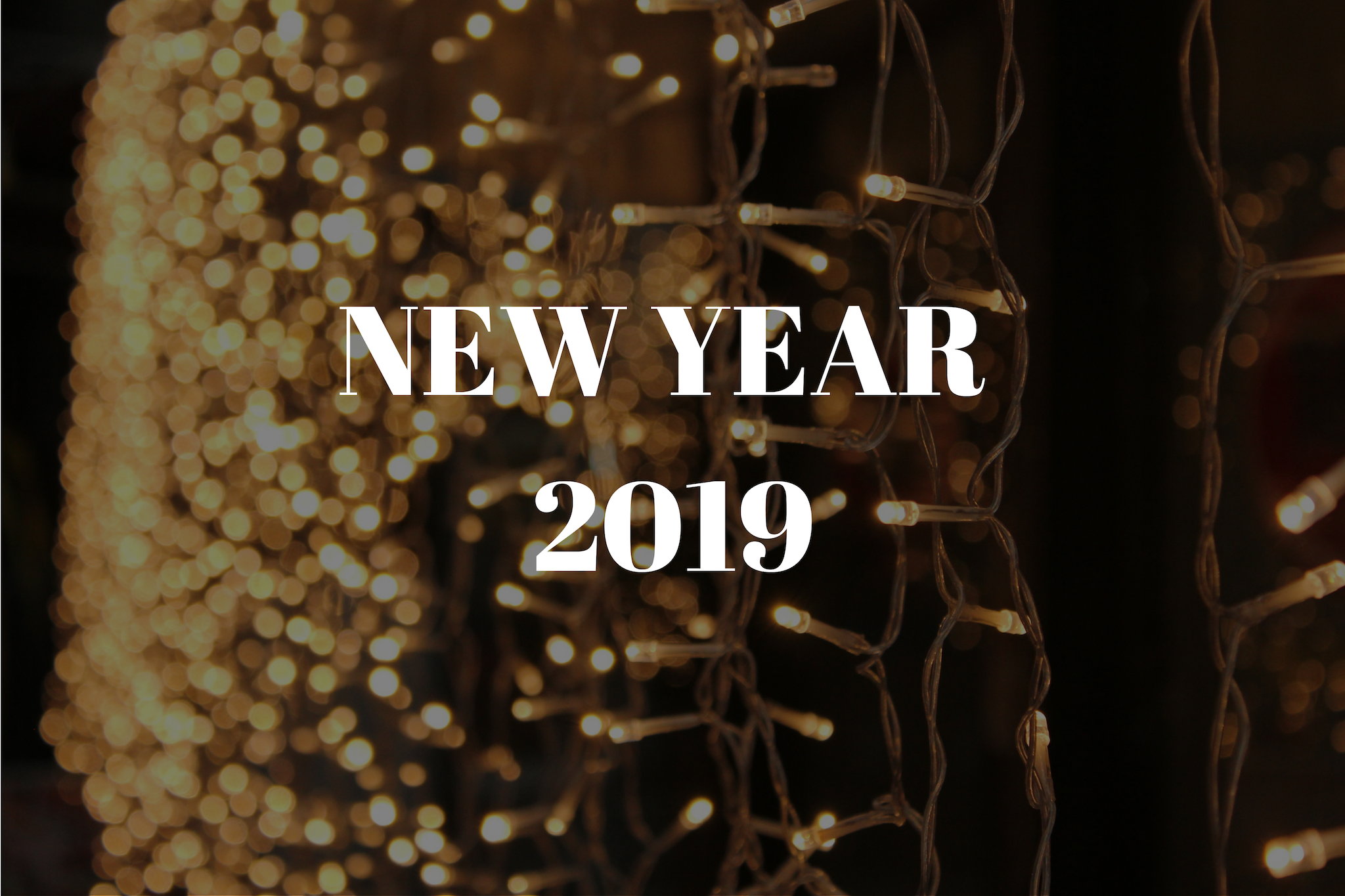 In about 30 days, you will undoubtedly be inundated with articles on setting and achieving new year's resolutions and you'll likely make a list of your own that come January 1, you'll be totally committed to for up to three weeks. However, to really achieve the goals we set, there must be alterations to our mental model so our efforts lead to the personal and professional victories we desire. Here are a few perspectives to help drive the professional breakthrough you deserve in 2019. As things start to wind down for the holidays, now is the time to plan your strategy to accelerate your professional goals for 2019.
Eliminate Roadblocks to Productivity
The real focus in 2019 is productivity. Work ethic is often confused with how many hours you put in. The key to productivity is more than just having goals, but identifying and eliminating the roadblocks in your way. What are the things in your personal life that are impacting professional growth? What are the issues at work where you need to partner with your manager to create a more productive work experience? What good is working 60 hours per week in quicksand? Setting new year's goals is what everyone does. Identifying and removing the blockers to progress is what will enable you to achieve the goals that you are chasing. Finally, it's hard to be productive without time to think and reflect. You cannot be insightful while drowning in digital inputs, jumping from meeting to meeting, or writing reports no one reads. Take time and create space to have time to reflect and ensure your actions are thoughtful and aligned your with goals. 2019 should be about thoughtful action rather than the addiction to busy that most people have.
Create Personal Accountability and Coaching
Blaming others doesn't work. It may feel good, but as my dad told me "no one cares how good you are at the blame game." 2019 is about what we are gonna do to create the progress we seek. When you win, there are reasons. When you struggle, there are reasons. Start with a mirror and look within for accountability. Understand the difference between fault and responsibility. An adverse situation or disappointment may not be your fault, but it is absolutely your responsibility to overcome it to get to your goal. Step two, coachability. Take that list and make it your mission to find a mentor, coach, or manager to support and advise you in making changes and hold you accountable for the goals you set for yourself. People pay for expert advice for golf lessons, yoga classes, personal trainers, and a host of other recreational pursuits. When you invest in expert guidance to win professionally, you get  the raise, the promotion or profits.
Choose a Leadership Team 
People rise to the expectation of a leadership team they trust and admire. Choose to work for people that have high expectations of you and a balance of compliments, critique and coaching. The secret sauce is that you should invest your working hours with a firm that provides security, enjoyment, and hopes for a better future. 2019 should be about being in a place where you can rise to your potential versus wallowing in a situation where being average is your destiny. It's ok to be uncomfortable, embrace the opportunity to grow.  Change is in the challenge (literally). Finally, you should have chemistry with your manager but ensure that the CEO has goals big enough that only your best effort will do. The time to create momentum in your career is short so you need a place that builds a platform for you to do great work and be recognized.
Have the Attitude of a Champion
I simply have no interest in relating to people who believe in wealth without work, playing it safe, or allowing dreams to play out on the pillow. I have fewer friends than most but the ones I have are dreamchasers, job creators and risk takers. Whether it's ministry, real estate, non-profits or business, we chase the vision and have the resulting self-image of a champion as we know that our tomorrow will be better than today. Perfection is elusive, but we can make progress each day.  Champions are not champions because they don't face setbacks. No matter what your goals, you will face some adversity. People become champions when they do not allow those setbacks to define them or deter them from pushing forward toward their dreams. 2019 comes down to deciding on the type of person you want to be.
Forget Fairness
For many, illusions of fairness slow you down.  There will always be opposition and those promoted because of politics versus production.  Your game plan must be built to overcome and win in spite of barriers. I often speak on diversity, which is broader than just ethnicity, gender and sexual orientation. There is diversity in age, regional upbringing, socio-economic factors and more. When coaching individuals, I sometimes hear, They cheated!  My boss is playing favorites. I don't see people like me getting ahead here. Unconscious bias is a a real obstacle. You will have to outwork your counterparts to get to your next level and determine the best place for you to be to reach the goal you are working toward.
Celebrate Daily Progress, Small Wins
This is likely my favorite piece of advice and definitely the most fun. When your goals are big, you don't get there overnight.  It takes time to achieve major milestones but you shouldn't wait until the end result to be proud of yourself and to be excited about your progress. Celebrate your wins, no matter how small. When you have completed a project or checked off a major deliverable, take a moment and enjoy it. When you achieve larger accomplishments, do something special for yourself to celebrate a job well done. It's the journeys and not the destinations that make up the bulk your life.
Keep in mind, perfection is elusive but our daily progress, celebration of small wins combined with the will to persist in spite of difficulties, builds the foundation for larger aspirations and allows us to achieve for the year ahead. Best wishes on your journey.