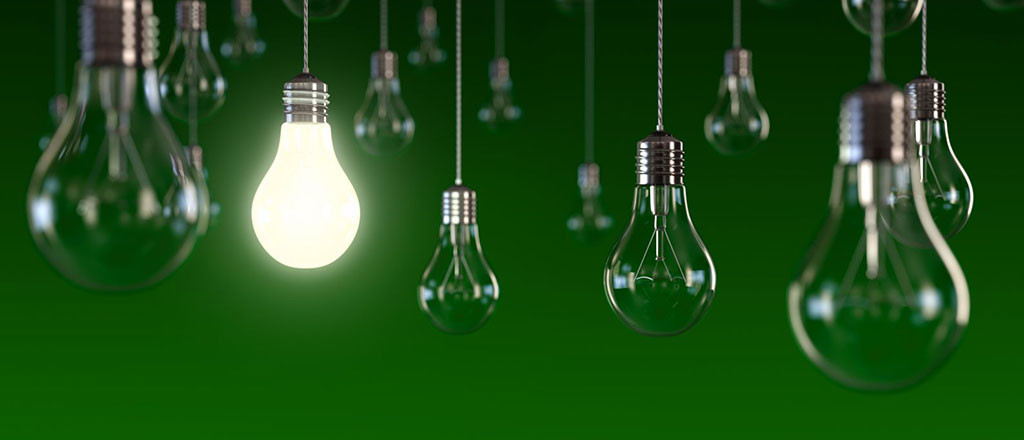 The Critical 10% of Habits and Perspectives that Keep You from Achieving Your Ultimate Goals
As I mature in business, I find that one question is asked of me again and again. What's the difference between really successful people and everybody else?  In essence what's the winning difference that has enabled me to lead and grow businesses successfully without the traditional business pedigree. I believe it is a critical 10% of habits and perspectives that separate the achievers from the pretenders.
Leaders Read
Early on in my career, I discovered that continuing my education through reading helped create a competitive advantage.  Reading ensures your mind is flexible and that you process information quickly. It forces you to consider alternate perspectives and accelerates your growth. By developing a ferocious learning appetite, I was able to gain insight and perspective from people that I may never meet.  A game-changing book for me was Leading Geeks by Paul Glen.  As a CEO of a tech firm with no technical background, I was desperate to better relate to my team.  This book provides a leadership blueprint for dealing with "geeks" that allows me to thrive in spite of my background.  If you are catching up on the latest TV series rather than seeking out resources to move to the next level in your career or business, you can't propel yourself to success.
Be Purpose Driven
Have you ever known people that seem fearless? They're not, they're purpose driven. When you are apprehensive, learn to differentiate between true risk to the business and personal lack of confidence. Once you understand that distinction, you can attack, mitigate and adjust. In 2008, our organization had several large contracts with firms that were under review. Losing a contract is always tough but during a recession, a seven-figure annual loss of revenue was a kiss of death to a small firm. The natural inclination was to reduce prices and win deals at a lower cost.
Basically, negotiate from the beggar's manual with a fearful perspective. We decided, boldly, to ask our partner to reduce spend with other suppliers and consolidate more work with us in exchange for reasonable cost concessions and a deeper, longer term partnership. Our small firm grew 30% year over year until our exit because we didn't allow an uncertain future to define our business behavior.
Focus on Winning
For me, winning is about high expectation and fast growth. When you find employees and partners that share this DNA, it makes work way more fun. In 2015, I invested in a digital marketing firm with two employees called Walk West. They will close out 2018 with close to 40 employees and multi-million dollars in revenue.  How? We have built an organization from the top down that punches above its weight class and delivers world-class creative services. The personal drive we demonstrate is contagious and most high achievers gravitate towards firms that expect greatness from them. When you lower the bar, you drive away the game changers, and attract the mediocre.  Life is more than work, but when we work, it's fuel for the soul to be a part of a winning organization.
Seek Respect Above All Else
I often find a stumbling block for leaders is wanting to be liked versus being respected. This is a significant challenge because leaders are people and we all desire to be viewed in a positive light.  The reality is that leadership often requires loneliness. The decision to reduce headcount, the removal of a well-liked but underperforming executive or the tough annual review is hard. The calculus of being liked creates complexity with little value. My dad, a retired football coach, says it like this, "My players may not like me every day, but when they become a 1st round NFL draft pick and are financially set for life, they respect the process that helped them win."  Many leaders do not have the temperament to do what's right for the business when it costs them happy hour with their direct reports.
Hope Is Not A Strategy
Most people have big dreams but fail to realize that hope is not a strategy. Many aspiring entrepreneurs have their eyes so fixed on their ultimate goal that they fail to take the small daily steps that create wins.  Progress and pain are the building blocks in my business education. An important attribute of high achievers is the ability to compartmentalize challenges and disappointments both personally and professionally. High achievers do not let outside issues affect professional performance.  A leader's motto is "No Bad Days." This doesn't mean you are not human. It does mean that adjusting to setbacks and delivering the win is the job. If a big deal is lost, what's the plan to regroup and ensure the team meets its numbers next quarter and manage the misstep versus the typical finger-pointing ritual in many firms?
Essentially, the winning edge is based on how your leadership encourages your team to overcome obstacles, win under duress, and deliver with excellence in spite of the odds.