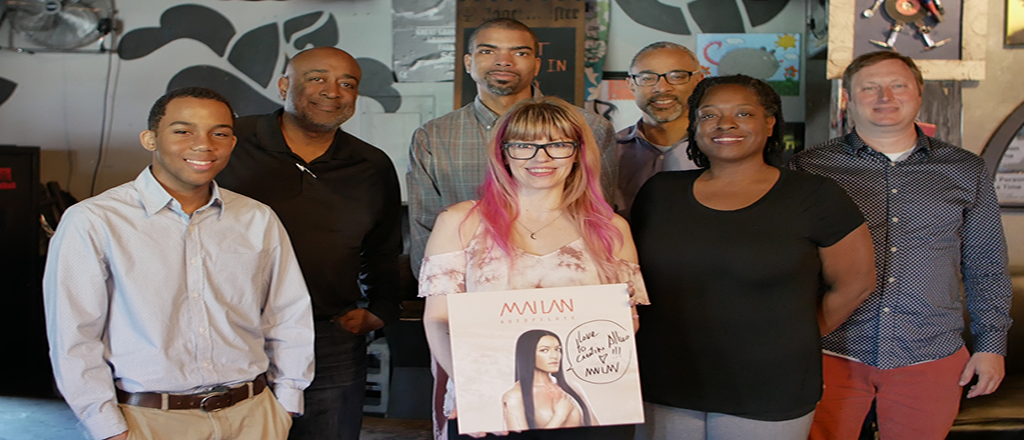 My first experience with competing and winning in business came from selling Jolly Ranchers® candy to classmates in middle school. My plan was to make enough money to purchase Adidas sneakers and a new a bicycle. Like many entrepreneurs, my business was limited to the investment I could afford, which at the time was five dollars.
I bought my product by the pound from the grocery store, which worked out to about three cents per piece and sold them for twenty-five cents. I paid my distribution team in candy or cash based on what motivated them and rented storage from kids who had lockers in good locations. Other's tried to compete, but my lower product cost gave me bigger margins and allowed me to drop my price down and still dominate. What I couldn't beat was the bureaucracy. The principal decided to shut me down saying I broke "the rules." I remember saying to the principle, "You make money from vending machines in the cafeteria and in the teachers' lounge, correct?  But it's wrong for me to sell a product for a profit?  He replied simply, "I'm calling your mother and this has to stop."  It was fun while it lasted, but the lessons I learned, desire to turn a profit, and the thirst to build a winning team was there.
Whether its candy or a tech firm, building a winning team requires that leaders drive higher performance for competitive advantage by developing a distinct culture for their companies.
This is accomplished by addressing four key pillars of winning teams:
1. setting performance standards focused on areas that expand the company's competitive advantages;
2. communicating those standards to employees in a clear and concise manner through training;
3. developing specific methodologies and establishing accountability to achieve the standards;
4. monitoring and maintaining the standards throughout the company to drive results.
Finally, leaders must live the standard. Some people miss the point that their behavior is even more important as their position increases. A leader who prioritizes and sets a good personal example has employees who do the same.
Successful employees must manage their time well because high performing companies move at an accelerated pace.  I work with small companies that play big.  We communicate in direct, candid and rapid-fire style because our pace requires it.  Meetings run with a uniform cadence through concise agendas sent to attendees before the meeting, which enable employees to come well prepared. Meetings start with outlining clear objectives, and end with identifying next steps and deliverables.
In a "best idea wins" culture, employees at all levels know they are empowered to overcome challenges, as well as look for opportunities and innovation. The leaders I mentor know they aren't responsible for having every great idea, but they are responsible for acknowledging and bringing great ideas to the forefront when they hear them regardless of the source. 
All firms hire people who seem like a good fit, but later turn out not to be. Leaders and their direct reports need to make decisive, and timely cuts to their team. It's not always easy but it is required if building a high performance team is your objective.  High performance companies start with the leader.  However, a leader cannot be good enough to create a world class team without world class talent.  Average performance in key roles limit the goals that can be achieved.
The learning outcomes for me are pretty clear in that a leader behavior's is the performance standard that will be modeled by others, and removing those that do not fit provides the employee with a fresh start and the organization a chance to hire a high performer. Finally, winning is a series of habits and to create the life you dream of requires us to build teams that believe in shared sacrifice and shared reward.