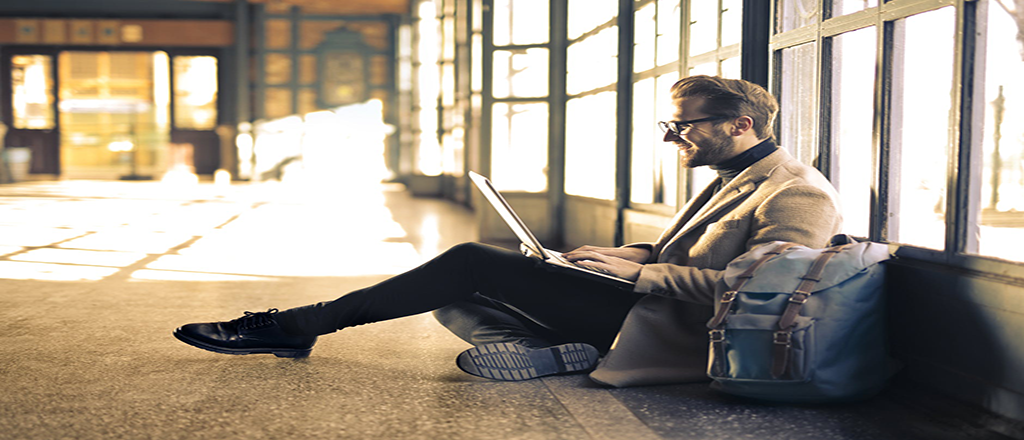 Business ownership is the new sexy. Whether it's an idea for an app that's guaranteed to be the next Uber, being a consultant or selling pies at the farmer's market, our country is obsessed with the aura of being your own boss. Shows like Shark Tank have fueled the fire for the masses to take the plunge and chase one's dream. Startup incubators now reside in most major cities and entrepreneurship is now a mainstay in colleges campuses, which I applaud.
However, reality often hits us at the height of our enthusiasm. According to Bloomberg, 8 out of 10 entrepreneurs who start businesses fail within the first 18 months. What I'd like to do is help jumpstart your thinking so that you join the 20% of those that make their firms work and are on the path to personal and professional success as job creators. Outlined below are 5 Steps to making business ownership work for you and your family.
Questions and Reflection
Before you quit your job and start chasing the dream, it's critical to have a real conversation with yourself and answer the following questions: Why am I starting a business? What do I want to gain? What is my commitment level and that of my family? Do you have the capabilities required to be successful. Truly understand the answers to the questions above will help you determine if you are ready and the timing is right.
Business success will not be easy because you wish it so. You must be strong enough to endure, energetic enough to put in the work, thoughtful enough to plan, flexible enough to learn from mistakes, and humble enough to seek teachers to earn the right to win in business.
Validation and Feedback
Would you buy what you're selling? Can you make a profit that will support you family and financial goals. Are you building a services firm that is tied to your personal or building a product that allows you to hire the capabilities you need. For products, here is a great list to jumpstart your planning from notes investor Paul Graham (29 more questions to ask). Seek the counsel of trusted people in your network and pitch them on your idea over coffee. Once you are done, ask them this question, "As my friend, will you commit to tell me your honest opinion?" and the follow up with "If I pursue this venture, would you invest, help me find investors, be a customer of my firm or encourage me to keep my job? The discussion that follows will often be the source of tough feedback, but it's better than plunging into a costly venture without real-world evaluation.
Business Plans are Overrated
As a business owner, investor, tech exec and advisor, I have skimmed hundreds of business plans. Did you catch it? Ok, let me be more clear. I have not read many business plans to completion. Why? Because most of them suck. Most business plans are filled with made up numbers. If we get 1% of a billion dollar global market we'll be rich. Ok,cool. Selling ice to eskimos is a good plan also, let's do that. Also, most business plans are written and reviewed by people that are in love with the concept, which introduces extreme bias towards a positive outlook. Lastly, I rarely see enough insight on the competitive environment and how it impacts the plan. As a budding business owner you should focus on writing a compelling executive summary that describes:
-Problem solved by or need for your firm/product
-What is better for customers that have the product
-Why you believe the product or firm can make money
-Risks to being a leader in your market
-Funds you need to get started and through year one
-The team required to support the effort
Once you have a kick@$$ executive summary, you will be able to get help from others that can guide you in building the appropriate business plan for your type of firm.
Sales vs. Marketing
Today's sales environment lives and breathes digital marketing. Your digital spider web is the quality of your web and social media strategy. By investing in the digital space, you can create awareness, education and engagement with targeted customer while reducing sales costs. One of your key hires will be your digital marketing employee or contract firm that helps you dominate marketing and sell while you sleep.
Stan Rosenzweig, strategic planner, speaker and business writer said, "You can learn a lot about sales and marketing from studying insects. The two insects I like to watch most are bumble bees and spiders. A bumblebee flies as much as fifty miles from home to pollinate a really choice flower "prospect." Here comes that big bee. There goes that big bee. He really, really racks up the frequent flier miles. Know what we mean? The spider, on the other hand, puts less emphasis on "direct sales" and relies more on studying the best principles of sales and marketing. He does market research and determines that if he locates his web in an area of high traffic flow, he will snare more than his fair share of "customers" without having to pack as little as a toothbrush for those tiresome road trips. Strategic marketing beats road selling every time. Who says you can't make a living sitting in one place? Couch potatoes, rejoice… but tend to your "netting."
It's Always about the Money
Whether you are going to drain your 401(k), mortgage your house or seek outside investors, there is a fuel that all business requires. Startup capital is the oxygen that allows you to operate until you have proven value in the marketplace with enough customers to make a profit. My experience and my preference is to work with businesses that have just enough money to survive because the sense of urgency to find, earn and keep customers is built into the company's DNA. Additionally, its great when the founder has her own money in the business plus some investment from non-family. This scenario means the leader is fully committed and the idea was compelling enough for others to join the journey. Finding investors is easy. Finding those that will invest in you is easier when you have taken the time to master steps 1-4 outlined above.
It is my strong belief that business owners are the backbone of our society. We create jobs in the marketplace. We build companies and innovate to keep our society progressing and we create a wonderful example for future generations. Whether you take the leap now or next year, I am 100% in your corner and hope these insights can help you on your journey.