Diversity and Inclusion
Imagine a playground with a sandbox. Full of kids from all backgrounds, having a good time and simply playing together. When we're young, we don't think about the things that make us different but the things that make us the same. Kids tend to be inclusive, where the only real question you need to answer to be included is 'Do you want to play?'.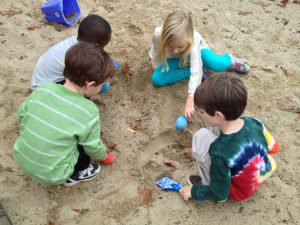 However, as we get older, our thinking changes. Cliques develop. Instead of those similarities, we start noticing and looking at the differences between us, creating unnecessary gaps.
Diversity to me should be like that sandbox, where everybody can play. There's so much opportunity in the world today that we don't have to be as segregated as we are. I've been very fortunate over the years to have a lot of people help me achieve success. People from different backgrounds, ages and ethnicities, who gave me an opportunity to shine. So, as part of my give back, I'm writing this book.
It's been on my heart to write a book on this topic for a good while. At a certain point in your career, you almost feel selfish or negligent for not sharing what you've learned with other people and the mistakes that you've overcome. I want to use my experiences to give others actionable items to help create a more diverse workplace for leaders and their teams.
My book comes out in early 2019. Until then I'll be sharing a few snippets with you from the book. Be sure to sign up for my newsletter to stay informed.