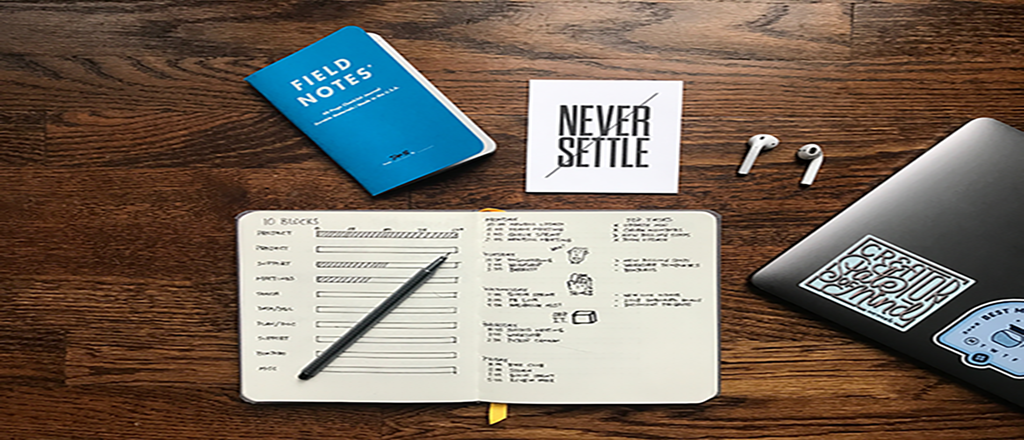 Those of us with big goals and aggressive calendars are shaping the future. This requires us to model productivity behaviors while also teaching others the best ways to deliver meaningful results.  Often, we focus on developing strategic thinking, creative problem solving and communications skills. These are all important. However, the leadership superpower that drives goal achievement is how one makes time choices.
We've all been there: lots of ideas, a bunch of things started and nothing finished.
Spending time in a highly productive way is how winners deliver business results. Below are examples that shape my mental model and allow me to grow forward in business and in life.
Leaders finish on time and under pressure
.
Given time, appropriate resources, and a sliding scale of quality, everyone is a high performer.  Reality says you never have all the time or resources you want. It's critical you find people or become the person that can be smart fast. Establish reasonable expectations of what the final output should be and communicate points of progress to stakeholders along the way.
Individual View: Accepting projects or tasks without clear expectations is why most feel overwhelmed. Before taking on a task that is important, make sure you have good understanding from your manager. You should know what is expected, when it's expected and resources at your disposal to meet expectations.
Team View: As a leader, I recruit, reward and retain people who love solving problems. I also look for people who are dependable and unafraid to bring issues forward with pace. It's easier and more fun to mentor people that gain energy from the challenges. Stack your team with problem solvers.  Most of my questions in interviews are focused on how a candidate deals with adversity, problem solving and pressure situations. 
Eliminate Excuses.
I was in a meeting with one of my team members and his direct report. We came across an idea that could lead to a new product offering in the long run. At the same time, in the short term, create the process that would save time on existing projects.  The comment was made, not sure we have the bandwidth to take this on right now.  My reply was a series of questions:
If we add this offering what is the impact? High
Is this a differentiator if done well? Yes
Are we capable of executing this independently? Maybe
What is the cost required to research and build out initial roadmap? 120 Person Hours
With 120 hours of a talented intern we could review past client work in this area. We could also build our framework for the product and create a lightweight plan forward. In about 3 weeks, we are starting on a potentially game changing initiative. We have the information to make a data-driven decision on a path forward. All of this for a $2000 budget and my not eating an "excuse sandwich".
Individual View: Your job is to deliver breakthrough thinking and try to quantify costs of moving forward. Innovation is stifled if you focus on what can't be done. If it's important, and the payback is real, you find the money.
Team View: Stop eating excuses from your team. Encourage, through your questions, creative ways that your team can buy time for innovation. Since 2001, my firms were located on NCSU Centennial campus. This allows us to have innovation on tap by partnering with professors and students who think and do.
Delegation Matters.   
Leaders need to understand the difference between what they are paid to do and what they are paid to be responsible for. Delegation is one of the most effective tools you have as a leader to motivate and retain your employees. Your high performers are the ones you need to maximize your production. These are members of your team who thrive on new challenges and opportunities. They will ultimately help take your organization into the future. The stronger your team, the easier it is to delegate.
A leader's performance is not judged by the work they do but on the production of the people who report to them. Leaders often reach their positions because of the work they have produced alone. The biggest challenge with becoming an effective delegator is transitioning from "doing it" to "making sure it's done." 
Individual View: As a business leader, your work product is structured into three main buckets:  work that you directly do, projects that you delegate to your team, and strategic projects for your manager or corporation. In my experience, leaders work 40 hours to be successful in their current roles and an additional 10 hours per week to accelerate career or strategic initiatives.
Team View: By delegating properly, you can work closely with your staff to provide them with opportunities to learn and advance.  Through these opportunities, you engage your employees, improve morale and motivation resulting in higher job satisfaction. Employees perform at their highest level for a strong leader who believes in them.
Always Lead By Example for Maximum Productivity
One of the simple things I do in business is ensure that I clearly define what I want as an outcome from my efforts. Once I know what I want to achieve, I can more easily distinguish between things that help me versus things that distract from productive efforts. I support my teams with real-time creative problem solving and smart delegation efforts. By partnering together, we eliminate excuses and align the right people.
For more blogs and articles, follow Donald on LinkedIn.