Elevate Your Event with Donald Thompson: Unleash Transformational Leadership
Donald Thompson is a keynote speaker who delivers – engaging audiences with a rare blend of profound insights and ready-to-implement action items. Winner of the 2023 EY Entrepreneur of the Year award, Donald will inspire, educate, and transform the audience with lessons learned from a lifetime of being underestimated but always having the grit and resilience to overcome obstacles and achieve his dreams. Based on decades of experience as a senior executive and board member, he educates while entertaining, offering insight, humor, and hard-hitting leadership lessons that will leave audiences asking for more.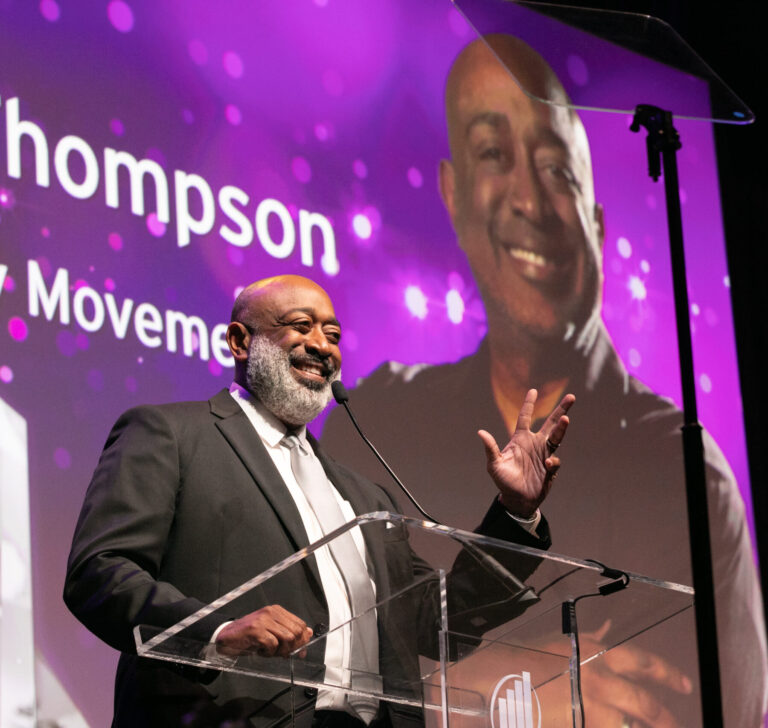 Why Choose Donald Thompson as Your Keynote Speaker?

Today's greatest leaders balance empathy and economics, placing workplace excellence at the forefront of success. Donald's global thought leadership as an inclusive leader offers a unique perspective that resonates with audience members at all levels. He draws from his broad experience in steering startups to multimillion-dollar success stories and unveils actionable strategies that drive growth, innovation, and sustained excellence.

Engage Your Audience – Themes That Matter:

1. Transformational Growth: Explore the journey from ideas to reality as Donald shares strategies to conquer the innovator's dilemma. Learn how to champion your ideas, navigate challenges, and bring game-changing concepts to life.

2. Inclusive Excellence: Foster a culture of diversity and inclusion for amplified performance. Donald reveals how diversity-led initiatives drive business success and enhance decision-making, collaboration, and brand reach.

3. The Resilient Economy: Adapt and thrive in the culture-centric economy. Discover how to navigate unexpected changes, accelerate growth, and maintain a competitive edge in a dynamic business environment.

4. Leadership that Shapes the Future: Transform your leadership approach. Create culture-centric leaders and organizations poised for global success and armed with a unique blend of empathy-driven leadership and sound economics.

Customized Keynotes for Your Unique Vision:

Beyond these transformative themes, Donald offers tailored speaking engagements that align seamlessly with your event's objectives and audience demographics. Elevate your event by inviting a speaker who understands your goals and delivers content that resonates.

Experience Transformational Leadership in Action:

Donald's dynamic presence, relatable anecdotes, and actionable insights have captivated audiences worldwide. Whether Fortune 500 CEOs, aspiring entrepreneurs, or leaders from across industries, his speaking engagements leave audiences inspired and energized.

Book Donald Thompson for Your Next Event:

Are you ready to redefine leadership for your audience? Invite Donald to ignite the spark of transformation in your event. His blend of real-world experience, practical wisdom, and charismatic delivery guarantees a keynote that your attendees will remember long after the applause fades. Don't miss the chance to unlock the secrets of empathy-driven leadership and sustainable growth. Contact us now to secure Donald as your keynote speaker and take your event to unparalleled heights.
We selected Donald Thompson to moderate a diversity and inclusion panel for our members because, as a DEI practitioner and CEO, Donald brings a business perspective to an initiative that continues to evolve and grow within professional environments.

TALISA HITE, EVENTS MANAGER, NC CHAMBER
INTERESTED IN HAVING DONALD SPEAK AT YOUR EVENT?
Book Now