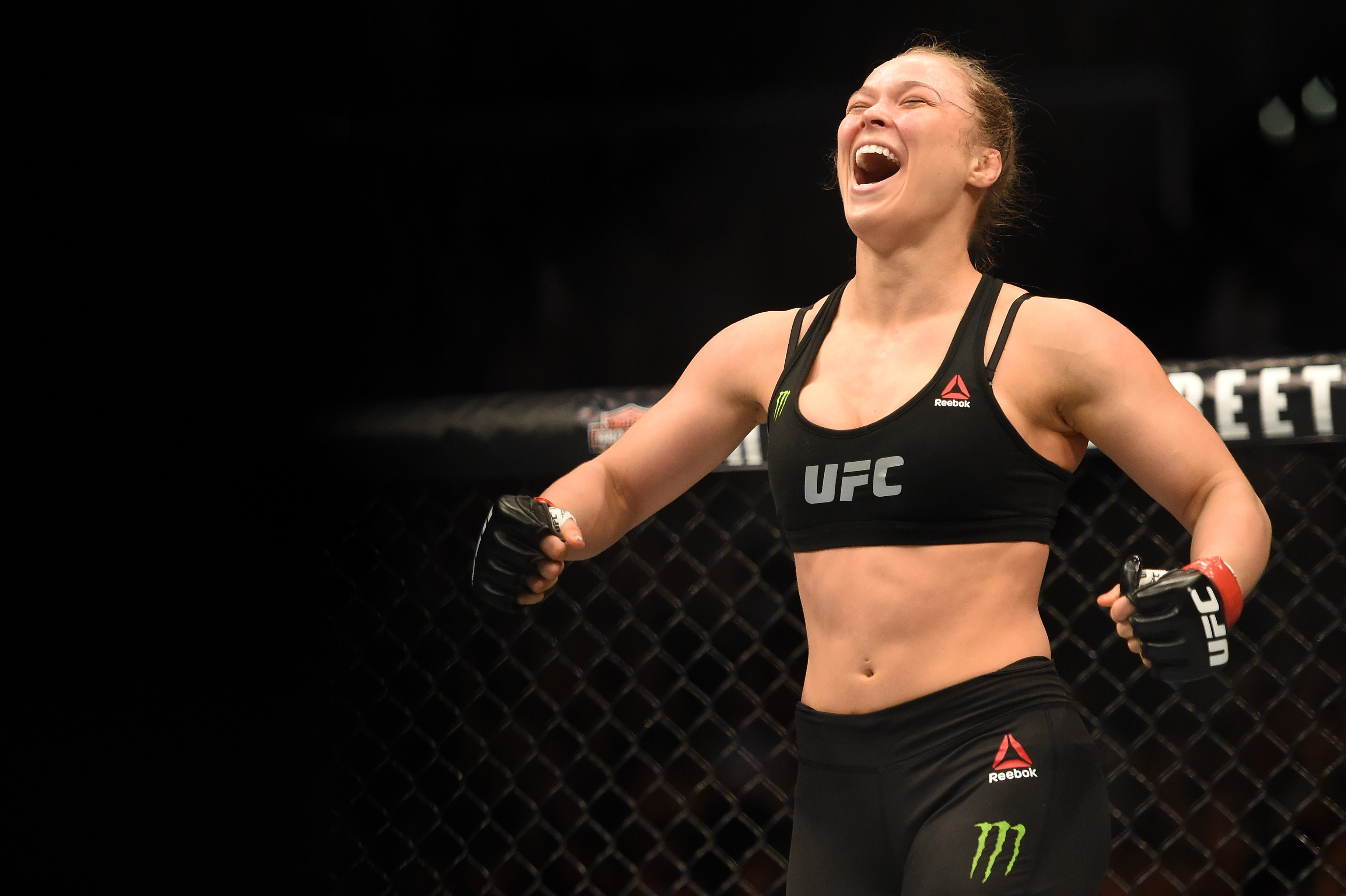 During a trip to the bookstore about a month ago, I skimmed and ultimately bought a book by an author who happens to be an Olympic medalist, actor, and the recently dethroned #1 female MMA fighter in the world. We all know what happened when Ronda Rousey squared up with Holly Holm and I'm interested in what might happen in the rematch but her book caused me to reflect on the language of winners.
With each page, I became a fan. With each chapter, I was reminded of how winners talk, work, and resist the comforts of being average. The world loves the success story, but the sea of praise often overshadows the sacrifice and commitments required to become a master of one's craft. Outlined below are a few excerpts from Ronda's book — reminders really, that may not be relatable to the masses, but fuel for the dreamer. Our environment has become a sea of political correctness where a single word can derail a company, campaign or career. However, it's both refreshing and inspiring to reaffirm the tone and tenor of a champion.
My personal favorite excerpts from the book:
When you're in the middle of the hustle, there are going to be times when your life is complete s*** and you've got absolutely nothing to show for the effort you put in. Those are the moments when you have to remind yourself that this experience is a defining moment in your life, but you are not defined by it.
To get to the next level, you need the skills you have, but you also need to develop new ones. For champions, you have to perform like the best in the world on your worst day.
Champions always do more. Every time I step into the cage, I am absolutely confident I will win. I'm a superior fighter. And I will have worked harder than my opponent ever will — that's what sets me apart.
I believe that if she applies these principles, she has a chance to regain her title. Though, just like with all of us, it is a matter of putting in the work. I thought about scrapping this blog that I originally wrote before the loss. The additional lesson here is that sometimes we fall out of the top spot due to lack of preparation, lack of focus or sometimes by just meeting our match. But what's next for Ronda Rousey? What's next for you when you fail or fall?
We all have a journey that is unique to us and it becomes the foundation of our experiential learning. For me, it has been a deep appreciation for challenges that allowed real-time demonstrations to my team, myself and others that winning is a habit that comes after paying the full price for the success you seek. I have been a tremendous beneficiary of mentorship, but have found that some lessons have to be experienced to be fully understood. Most overnight success stories take about five years, so make today the day you dream bigger and work smarter.