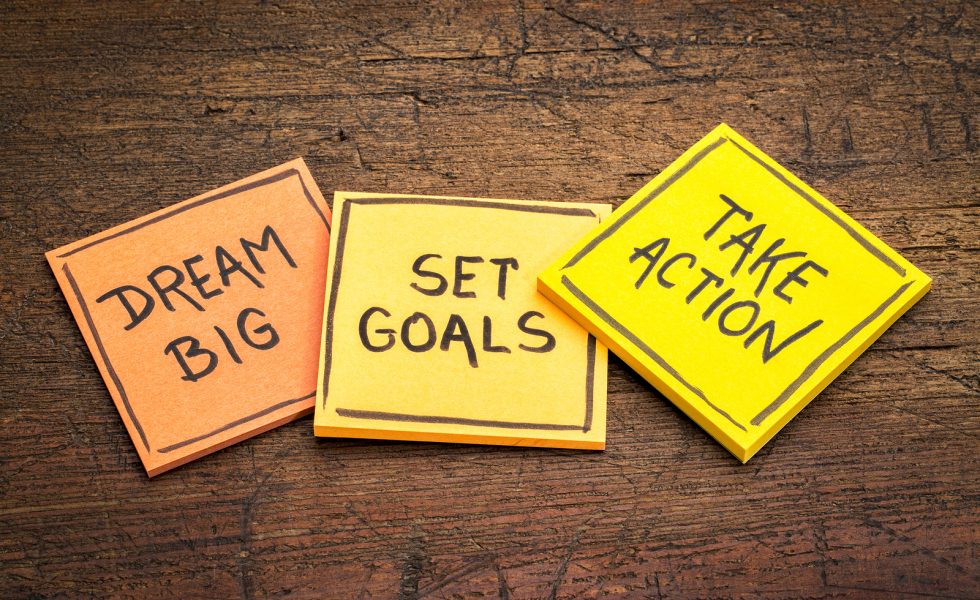 It's January and what most people have to show from the holidays are credit card bills. Setting goals for the new year are easy. Delivering on those commitments requires more than just desire.
Regardless of your current situation, you have ten months left to make 2019 a success. The following thoughts outlined below will help you reframe your thinking and create action steps to deliver on the brighter future you promised yourself. Begin each day with this question: "What am I going to do today that will be the best use of my time and energy and that will bring me a step closer to achieving my goals?"
Goal-attainers have a perspective where success is the just reward for those that do the required work to win. This mindset is critical if we are to make goal achievement a personal habit. No book, seminar, course or coach can help you if you are unwilling to build a work-to-win-mentality (W2WM).
The first step requires developing a healthy relationship with failure. In theory, people recognize that failure is a part of success, particularly for people pursuing an ambitious goal. Setting goals and failing is often the source of personal pain and sometimes public pain, so why set yourself up for failure again? It's really very simple…Achieving your goal is worth the price.
Secondly, we have to have a real conversation about the things we can control and the things we cannot. In most situations, we own our actions, attitudes, and perseverance. By focusing on things we can control or influence, we reduce the number of things that create worry and find more time for the things that drive progress.
Third, embrace the science of early wins. We need to develop a habit of setting goals that allow us to taste victory. For example, losing 50 pounds is great as long as we stay laser focused and celebrate the first five. If you are looking to advance your degree, celebrate the completion of your first course. Winning is a habit and small victories strengthen us.
Goals that are clearly defined drive better life choices. Having clear goals with an emotional hook improves our productivity and prioritization. Dessert is easier to say 'no' to when you need to lose twenty pounds for your dream wedding. Six dollar coffee doesn't taste as good when it affects your goal to pay for your kid's education. Here are a few questions to ask yourself when setting clear goals.
What do you want to accomplish? Set SMART goals. Specific, Measurable, Attainable, Relevant and Time-Bound.
Why do you want to achieve this goal? Identify the emotional link.
What are you willing to change and/or do to meet your goal? Define critical action steps.
Who can help you achieve your goal? It's difficult to change without support.
When does the objective need to be achieved? Set a deadline and also identify progress checkpoints.
One of the reasons that we set goals that we do not achieve is that we will keep promises to others, but consistently break those we make to ourselves. Select a friend, colleague or family member to serve as your commitment barometer. Make that individual aware of your goal and communicate your progress with that person regularly. Remember, never share goals with unsupportive people.
From a professional perspective, people often complain about how busy and overworked they are. This is usually a result of too many or fuzzy goals. Instead of complaining, take a blank sheet of paper and write down your top three priorities, and the top tasks associated with each. Share this list with your manager to gain agreement and guidance to ensure alignment with goals and work on the right things versus all things. Your ability to choose between important tasks aligned with goals and unimportant distractions is a key indicator for goal achievement and enduring success.
Any day is a great day to begin working toward your goals, let's start today. Don't let 2019 pass you by without using these tips to help you move toward success. You deserve to dream BIG and succeed BIG.