Welcome to the High Octane Leadership in an Empathetic World Podcast with Donald Thompson, a place where dream chasers can hear inspiring stories from guests who forged paths to success. Host Donald Thompson is a successful entrepreneur, investor, advisor, and speaker dedicated to sharing best practices and lessons learned to help others achieve their goals and strive toward next-level greatness.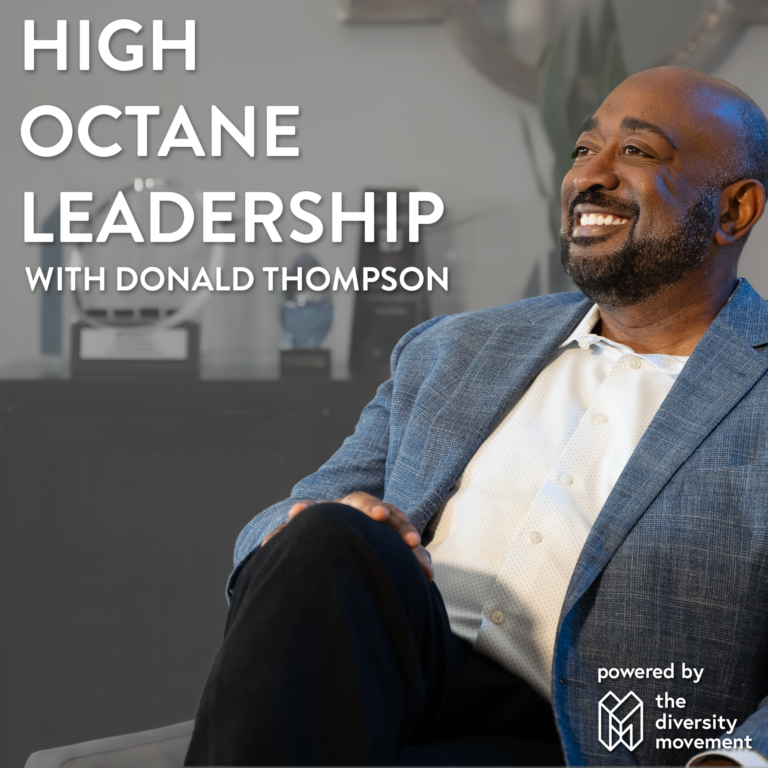 Top 10% of downloaded

podcasts globally

guests interviewed

over 5 seasons
Discover "High Octane Leadership in an Empathetic World": The Podcast

Step into a world of inspiration, resilience, and growth with the "High Octane Leadership in an Empathetic World" podcast. If you're a dream chaser seeking to unravel the secrets for success, this is your destination. Join Donald as he invites exceptional guests to the mic, each with a remarkable journey to share.

Your Host: Donald Thompson

Donald Thompson is an acclaimed entrepreneur, trusted advisor, influential investor, and captivating speaker. With a passion for guiding individuals toward their personal and professional aspirations, he delivers insight, business acumen, and wisdom to every episode. His commitment to sharing insights, best practices, and real-world lessons learned has touched the lives of countless listeners.

Fuel Your Ambitions with Powerful Conversations:

In each episode, Donald engages in candid conversations with guests who have carved their own paths to success. From CEOs to industry visionaries and thought leaders, each guest brings a unique perspective on achieving greatness, navigating challenges, and fostering success.

Unlock the Blueprint for Success:

"High Octane Leadership in an Empathetic World" is more than just a series of interviews. The podcast is a treasure trove of strategies, insights, and stories that empower you to embark on your own transformative journey. Whether you're an entrepreneur, an aspiring leader, or anyone with a thirst for growth, this podcast provides the blueprint you've been searching for.

Subscribe Now for a Dose of Empowerment:

Ready to fuel your drive, gain insights from industry leaders, and embrace empathy-driven leadership? Subscribe to "High Octane Leadership in an Empathetic World" today. Each episode is a powerful reminder that success isn't a solitary pursuit – it's a journey we are taking together. Let Donald and his esteemed guests be your guides toward next-level greatness.
HIGH OCTANE LEADERSHIP IN AN EMPATHETIC WORLD
Interested in Working Together?
Contact