Driving workplace excellence by improving business culture

Donald Thompson
On June 22, 2023, Ernst & Young LLP (EY US) announced that co-founder and CEO Donald Thompson of The Diversity Movement was named an Entrepreneur Of The Year® 2023 Southeast Award winner. The Entrepreneur Of The Year Awards program is one of the preeminent competitive awards for entrepreneurs and leaders of high-growth companies. Donald Thompson was selected by an independent judging panel made up of previous award winners, leading CEOs, investors and other regional business leaders. The candidates were evaluated based on their demonstration of building long-term value through entrepreneurial spirit, purpose, growth and impact, among other core contributions and attributes.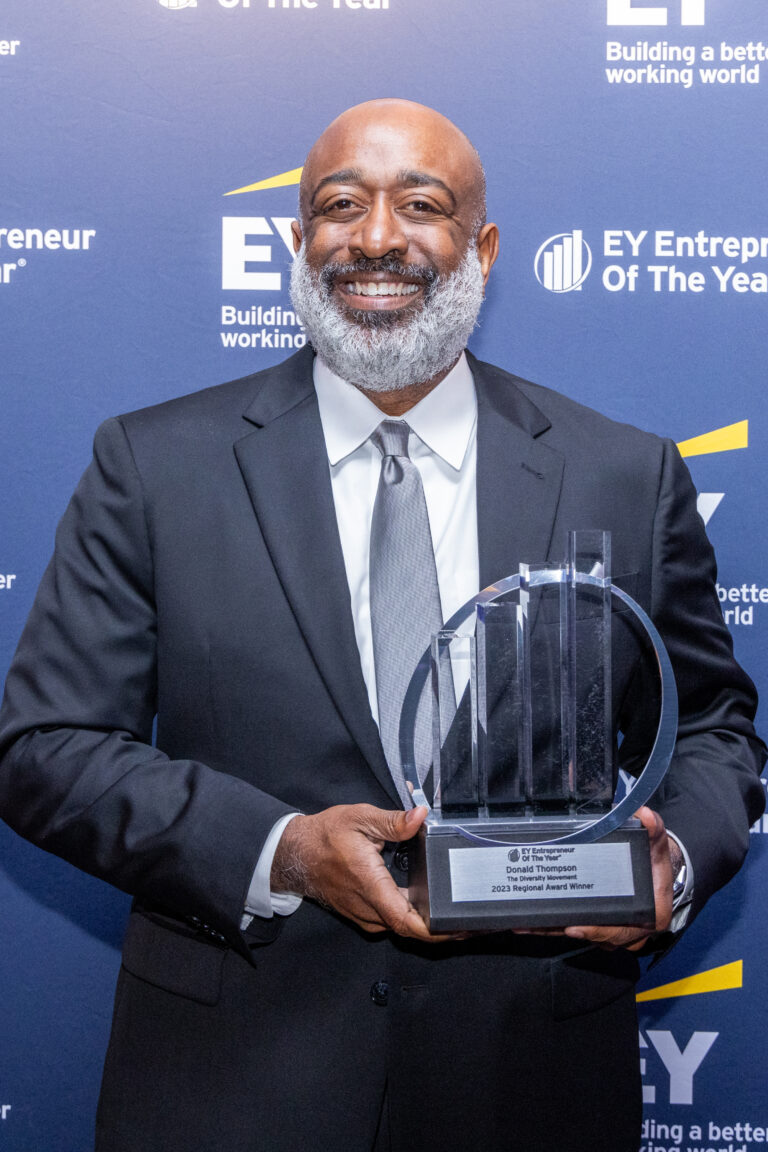 Available Now!
UNDERESTIMATED: A CEO'S UNLIKELY PATH TO SUCCESS
This is a story about hustle and humility. There were plenty of reasons Donald Thompson shouldn't have been successful in business, but moving through life as a competitive learner, he didn't let anyone else's expectations limit his dreams. Underestimated follows Don's unique path, stopping along the way to uncover unique business and life lessons, inspirations and habits that can help you realize your dreams.
Order Now
CATCH THE LATEST EPISODE OF
High Octane Leadership
Donald is a dynamic, innovative leader, public speaker and inclusion expert. He uses his own life lessons to help organizations and executives unlock workplace excellence. Watch this video to see for yourself.
Learn More
Donald has this unique set of qualities and characteristics that are simply core to his very being. When speaking, Donald exudes energy in a positive, constructive and stimulating way. He delivers his talks in a direct and laser-focused fashion.

Ken Tate, Director of Engagement and External Relations, NC State University